Our Graphic Design Process
Take a look at how we make designing easy
1st step
Discovery
Understanding your brand is an essential step in the process of creating a well-designed piece. We will get to know you and your company or team, discuss brand, vision, and likes or dislikes. In this stage, we also develop a timeline for the project.
2nd step
Concepting
In this stage, we begin by gathering your brand assets. We also develop and share inspiration pieces, finalize a concept that includes a plan for the look and feel of the pieces and schedule any photo shoots that may be needed for the project.
3rd step
Design Creation
At this point, we go to work, designing the piece or package of pieces. We then share and collaborate with you, gather feedback and revise, if necessary. We generally build two or three rounds of potential client revisions into the scope of a project to make sure the final products are exactly what you're looking for.
4th step
Project Completion
Once the project is complete and approved, we'll help you send it off into the world, providing the finished pieces in whatever formats you require and even making recommendations on how to best utilize them. Then, all that's left is to celebrate a successful project, and start thinking about the next one!
Graphic design can drive the look and feel of your brand or organization. From custom print pieces to digital content, we'll work with you to give you a high-end look that brings your brand to life.
In-depth studies of this service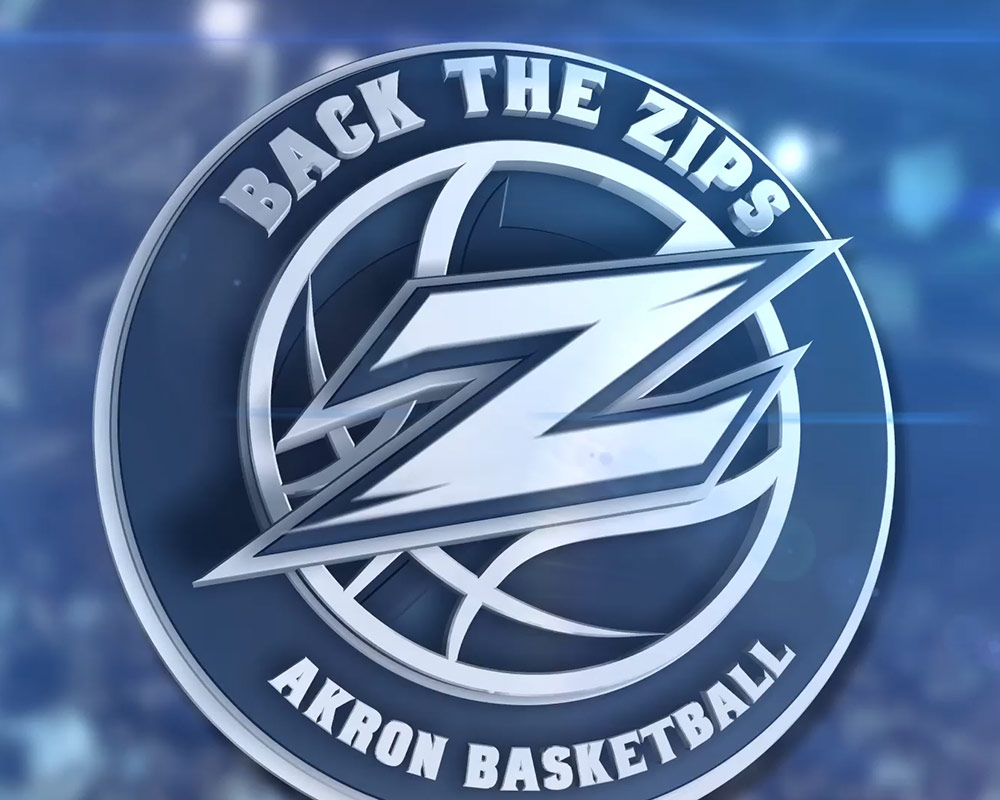 For the 2013-14 men's basketball season, the Akron Zips wanted a campaign that would extend across multiple platforms, and create brand ambassadors for Zips Basketball.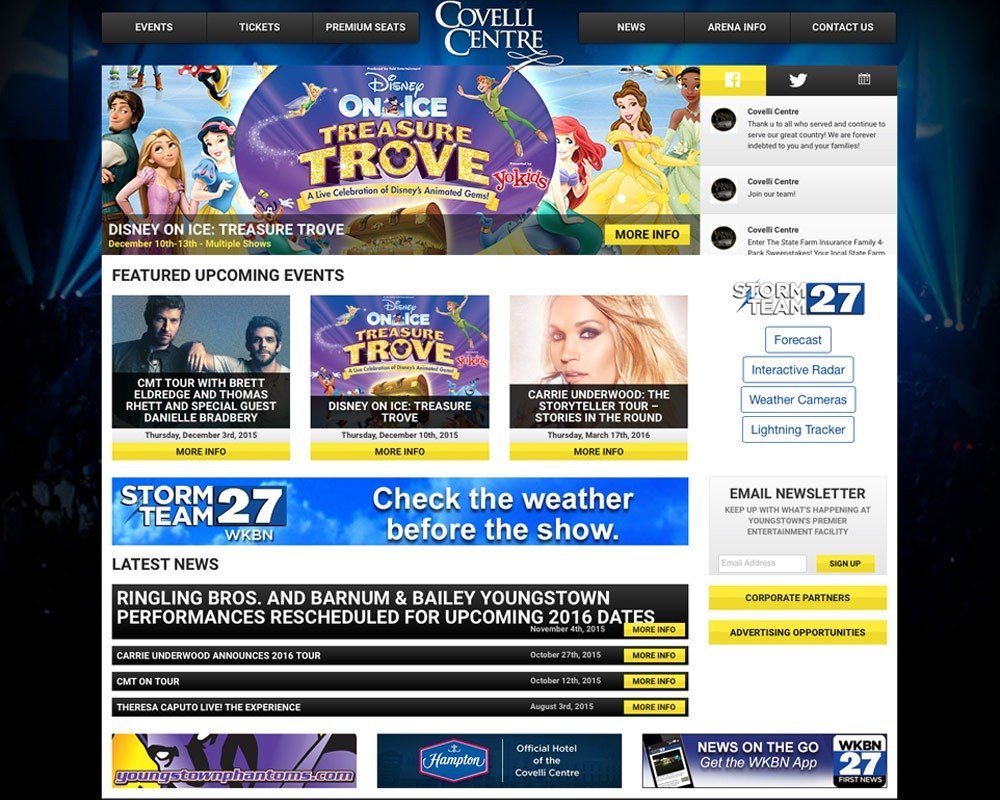 We had an opportunity to rebrand the Covelli Centre's online presence, and bring the feel of their first-class venue to their website.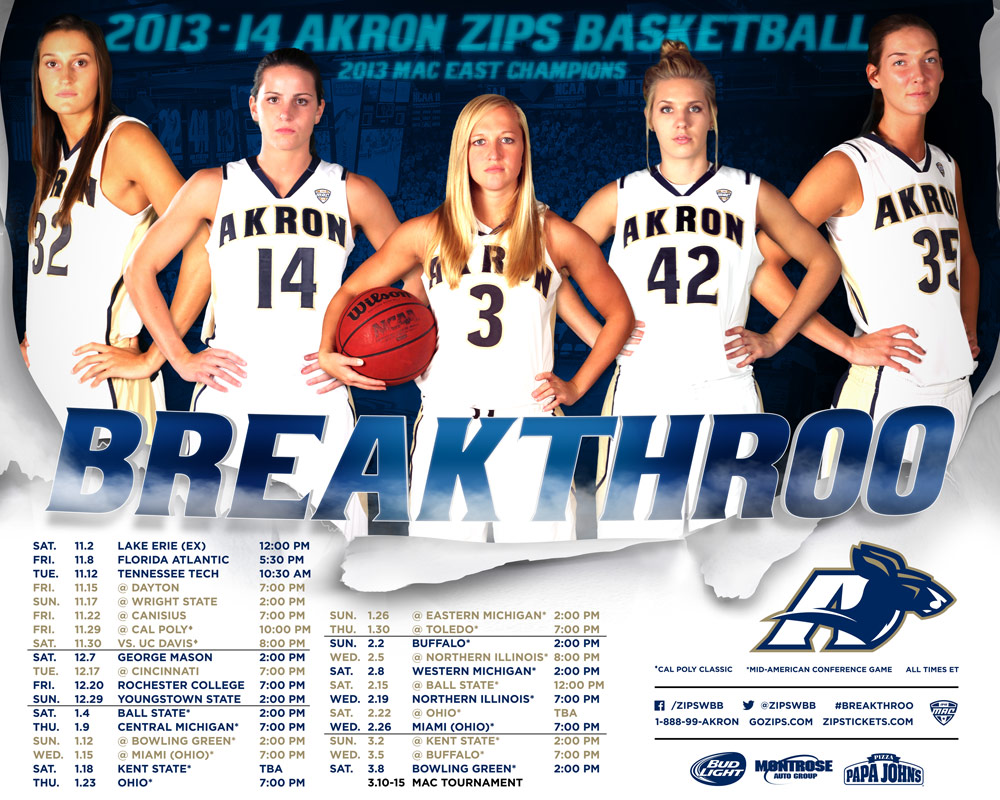 Designing this marketing campaign for the University of Akron women's basketball team gave us the opportunity to create modern marketing pieces, across a variety of platforms.
Brand Development
Whether you're launching a whole new brand or are ready to evolve the look and feel of your current marketing pieces, we can help develop your brand and give it a unique and modern brand image. Our creativity and attention to detail is unmatched. This helps us design pieces that showcase your brand in the best way possible.
Marketing Campaigns
Creating an effective marketing campaigns is a fun challenge. It is essential for a good campaign to be consistent and eye-catching while clearly connecting the audience your company, brand or team. From concept creation, to design and execution, we can help you achieve your goals. We love to create concepts for campaigns and all of the elements that go into them, from print and online pieces, to billboards and marketing collateral. Simply put, when we work with clients on campaigns, we get results.
Marketing Collateral
Whether for corporate clients, non-profit organizations or sports teams, we've got a knack for designing marketing pieces that grab attention and get your brand noticed. Whether you're looking to promote upcoming events, a product or your brand, we can create a pieces that are both eye-catching and effective.