We had a blast creating this video for Veroot, explaining their revolutionary software system in a fun and engaging way.
OBJECTIVES
Create an explainer video that showcased their software's functionality
Show the company's personality through branded storytelling
Simplify complex software to new and potential users
REQUIREMENTS
Concept creation
Scripting
Staging
One-day video shoot
Creation of an apx. 2:00 video for various uses, including trade shows
PHASE 1
Discovery and Concepting
During our discovery process with Veroot we were able to learn about their company and product, an in-depth software system to manage vendors, data, analysis and compliance. We gained valuable insight into their culture and how they wanted to portray themselves as a company. During this portion of the process they were able to share some branded pieces with us that they gravitated towards, including ones by Slack and Dollar Shave Club.
Given that their software is the main window into the company, we also felt that it would be important to showcase not only the features of that software, but to do so while pulling back the curtain a bit, highlighting their own staff members and offices to give the video a relatable, human element.
We were given access to their software to learn how it worked first-hand. This hands-on experience really allowed us to understand the features and advantages from the perspective of a potential new client. From there, we developed an outline and script that would achieve their goals and began planning for the day of the shoot.
PHASE 2
Video Shoot
Our three-person team for the video shoot, consisted of a Camera Operator, Director and Assistant. Since we would be utilizing Veroot's own team members as the on-camera talent, we immediately got to work when we arrived on the morning of the shoot, working with them to review their roles in the video and explain the logistics to everyone involved.
Shooting in a smaller office, we also had to carefully set up and stage our shots with that in mind. We had to film multiple scenes, all in unique locations within the office, so had to make the space feel as large as possible.
With only one day to gather all of the footage, it was important that we planned each scene out in advance and were as efficient as possible. To assist their team members with their lines, we used an iPad-based wireless teleprompter with one of our Sony FS7 cameras, on a Sachtler Video 20 tripod. We then paired that setup with a platform dolly and over 10 feet of speed rail, along with our Atomos Shogun external recorder for on-set monitoring. This allowed the client to review what we were shooting in real-time, and ensure that it matched their vision.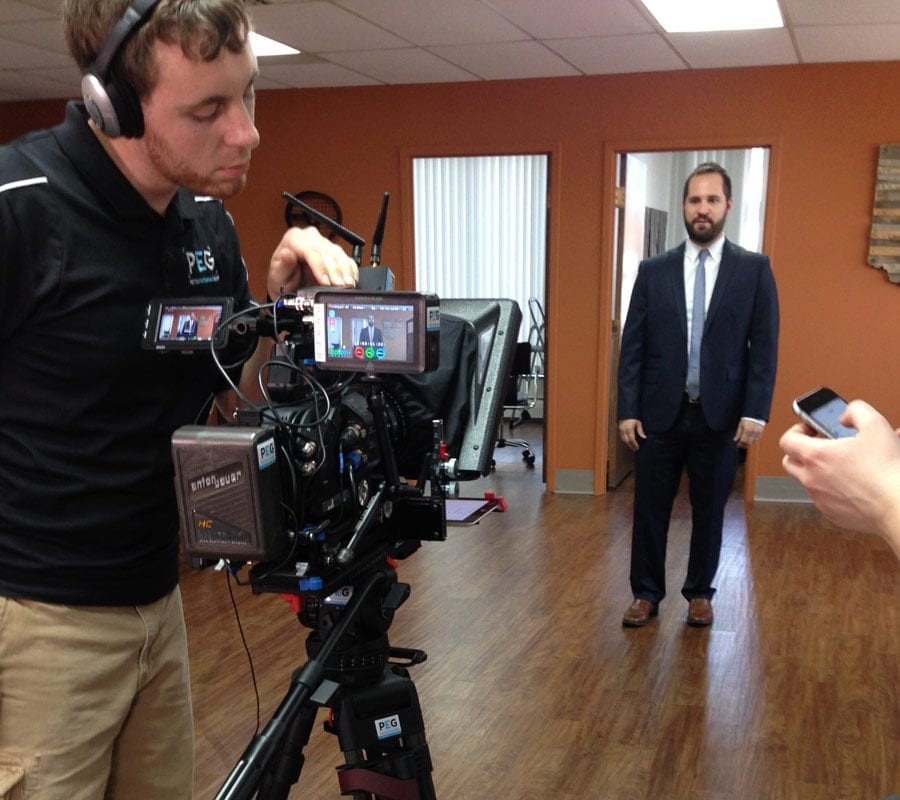 PHASE 3
Video Creation
Once the shoot was complete, it was time to create the piece. We edited this video with Premiere and After Effects. Our team motion tracked and composted all shots in After Effects, adding the animated elements to each scene as we went. We then cut the final piece in Premiere, adding a fun-feeling music bed to bring the whole piece together.
With every video project, we build time into the project scope for client revisions. We shared the initial version of this video with the client and they were thrilled, but had one piece of feedback that made for an interesting challenge for our team. In the script, there was a comedic scene where the host of the video intentionally missed a putt, on a small mini-golf setup in the office. We filmed the scene multiple times on the day of the shoot, with him missing each time, as planned.
While the client loved the piece, they asked if it would be possible for him to make the putt instead. Since we didn't have a version of this filmed, it was time to get creative in post-production. Our team took on the challenge and, by using motion tracking, clone maps, and shadow recreation, we managed to successfully make the putt into a hole-in-one, all while retaining the fun, playful nature of the shot. When the client saw it, they were so excited that they even sent us back a video of themselves reacting in awe of the seamless effects work!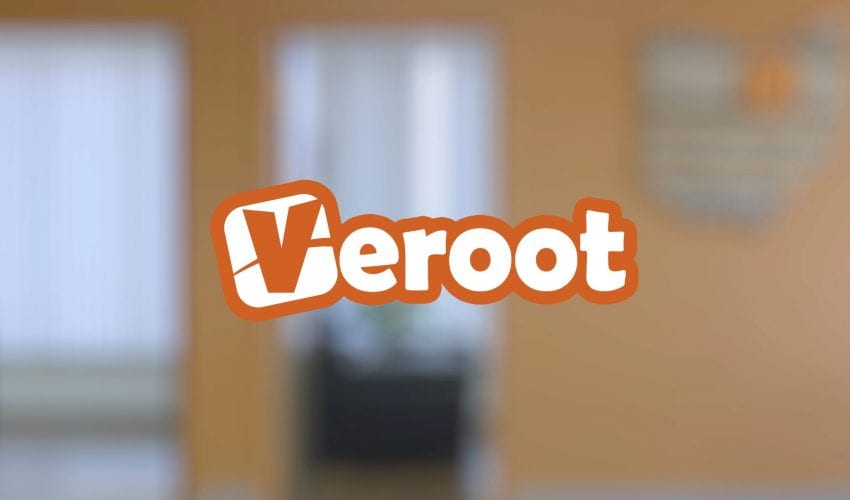 RESULTS
The piece was well-received and the project was a big success. Not only was it a fun, creative video to make, but we were able to give the client a video that they'll be able to use for years to come, showing off their brand and culture.