We love the opportunity to work on projects for large audiences, so welcomed the chance to create this animated national television spot, highlighting General Electric's new Bright Stik.
OBJECTIVES
Create a high-end and modern piece that introduced the world to this exciting, new product
Use 3D animation to show off the sleek design of the new bulb and highlight its key features
REQUIREMENTS
Creation of a high-end :15 3D piece that would be showcased on national television
Create a 3D model of the new product and packaging
PHASE 1
DISCOVERY AND CONCEPTING 
General Electric approached us to create this piece, wanting to show off their new Bright Stik product on national television during NASCAR broadcasts, airing on NBC Sports Network. We talked with them about all of the details, which would involve revising a previous, longer piece that we helped create for them, highlighting the product. Given its national reach, this new video would also require a new voiceover and audio track, licensed for national broadcast usage.
When we started working on this project, GE was able to provide us with the physical product itself. This helped our animators get to know the tiniest details of the bulb. It was paramount that the bulb and packaging look photo-realistic when brought to life in a 3D space.
PHASE 2
VIDEO CREATION
Creating a photo-realistic product in 3D can be very time-consuming. Once we had created a mock-up of the light bulb from all angles in Cinema 4D, it was a matter of getting various "camera angles" of the product so that we could move it through 3D space.
Since this spot was created by revising a previous piece, we worked within those project files and altered the timing, added in the new voiceover, and selected the music.
We worked with GE's marketing team to choose the perfect song for the piece, as they were looking for an "epic" track. Once we found the best option, we licensed it, making sure that it was properly licensed for the large audience that it would be airing to.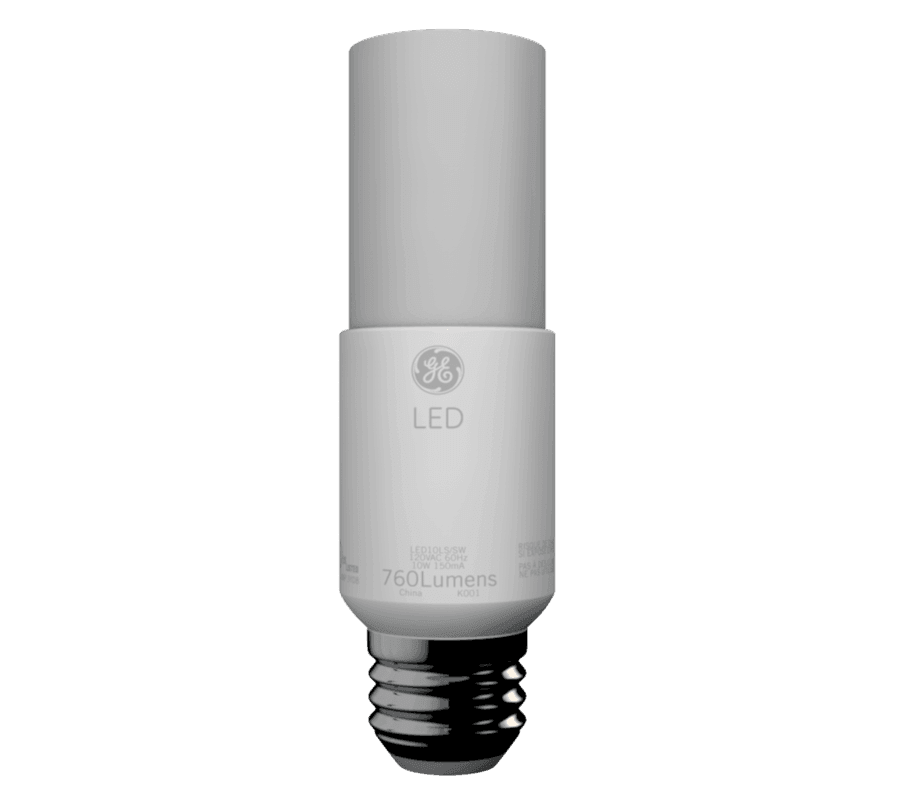 RESULTS
This commercial was a resounding success from start-to-finish. The client was very happy with the finished piece, and it completed a successful run on NBC Sports Network.