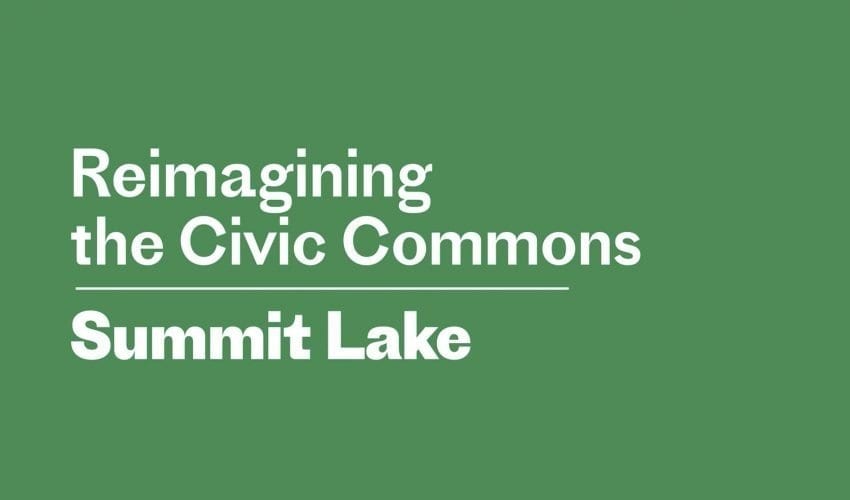 THE RESULTS
The final video was a stunning and informative depiction of the Reimagining the Civic Commons: Summit Lake project. It was a piece everyone was incredibly proud of and was happy to share. "I think it really truly was a team effort and I just feel proud of that," said Dan Rice, President & Chief Executive Officer of the Ohio & Erie Canalway Coalition and Akron Civic Commons board member. "I would just say overall it far exceeded my expectations."
"I would also say that it definitely told a story. It was interesting," added Bronlynn Thurman, Program Officer at GAR Foundation and fellow Akron Civic Commons board member. "It shows that we were all thinking the same thing, regardless of if you were a community leader or the representative of the organization."
"I think one thing that we were hoping for in the video that I think it accomplished was capturing and telling the more emotional side of the story and not just the analytical or the process story. It had people talking from their own point of view, but very much sharing a message of why this work is important. I think that was really important from the national perspective," said Bridget Marquis, Director of the Reimagining the Civic Commons National Learning Network. "When we started this video, we saw this as a pilot and I think it definitely has encouraged us to think about how we can use video moving forward in the initiative."
The video was premiered at a Summit Lake community meeting for residents before it went live online. But since it has launched, it has been viewed on social media, both local and national websites and has been shown at several live events, including the Ohio Parks & Recreation Association 2020 OPRA Conference & Trade Show, Knight Media Forum and Future Cities Canada Summit.
Online Presence: 
Facebook: 30K+ views, 900+ reactions, 150+ shares
Twitter: 13K+ views
Vimeo: 1K+ views
Featured Articles on Medium:
Read the full Reimagining The Civic Commons: Summit Lake Case Study here.
The piece was nominated for an Emmy Award in the category of Community/Public Service (PSA) – Single Spot or Campaign at the 2020 Lower Great Lakes Regional Emmy Awards.