Our Gear
Some of the equipment that we use on shoots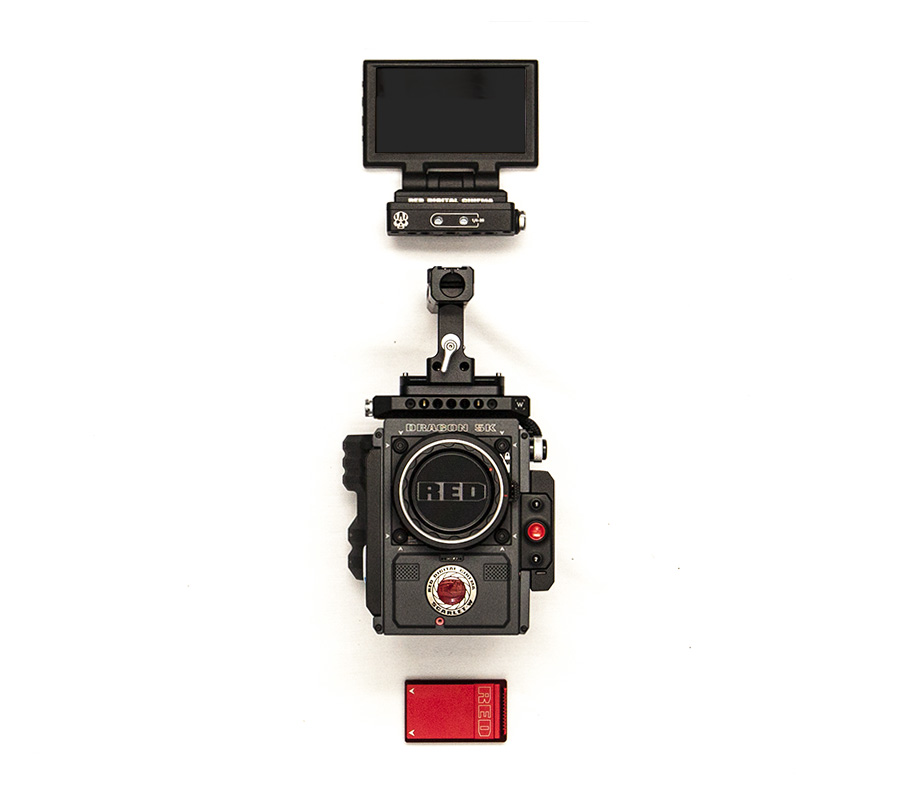 The RED Scarlet-W is our favorite camera. This type of camera is used on hundreds of feature films including titles like Guardians of the Galaxy, Jurassic World, The Great Gatsby and many more. It shoots in 5K and is respected worldwide as one of the best digital cinema production cameras available. If you want the highest quality video, you'll want this camera on your shoot.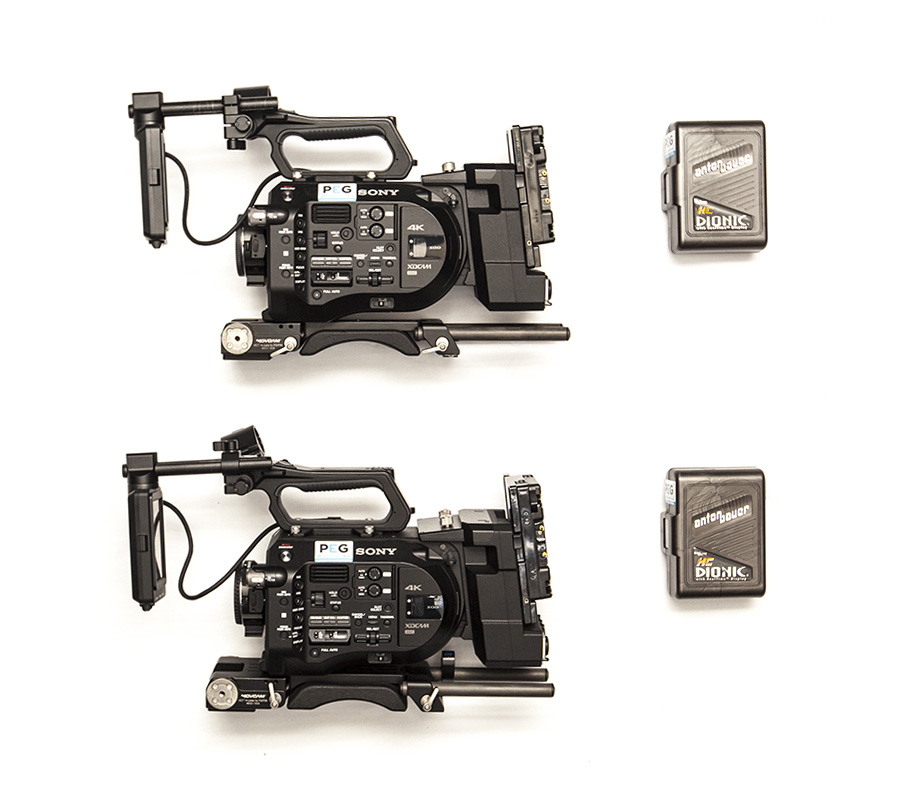 We have two Sony FS7 cinema style cameras to capture video at the highest level. These cameras are capable of filming 4K and also have the option to shoot slow motion for any epic moments you are hoping to capture. As our primary cameras, you will see these used in combination with many of our motion accessories such as stabilizers or dolly track systems.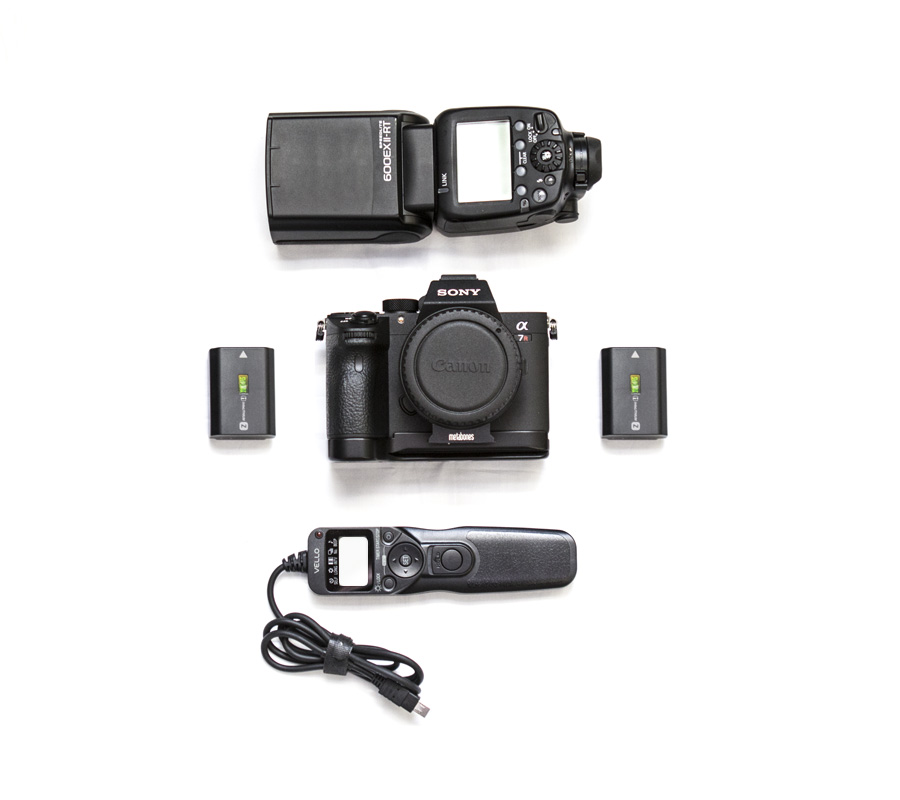 This is our primary still photography camera. If you need clean, crisp photographs of your product or installation this is the camera for you. When used in combination with our studio lighting setup and professional studio flash setup, the images produced by this camera will be everything you're looking for and more.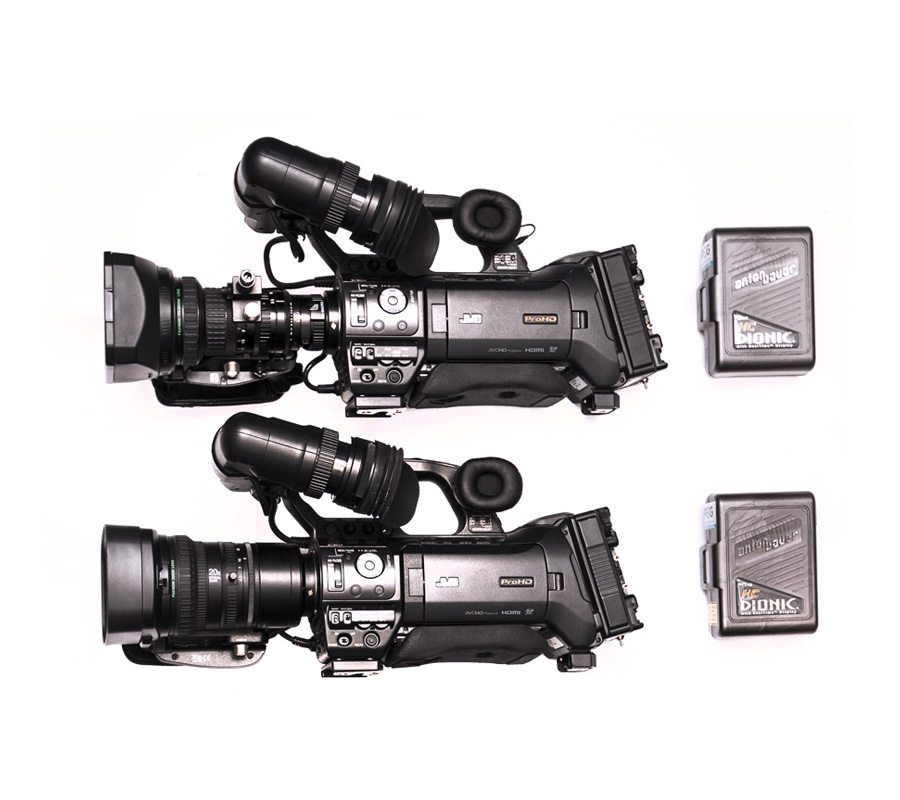 If you need camera coverage of an event or ceremony, our JVC ENG cameras should be your first choice. These cams feature long-range lenses and smooth, clean movements when used with our professional Sachtler tripods. Our favorite thing to do with these cameras is to use them with our Teradek Bolt wireless package and really get into the action at events.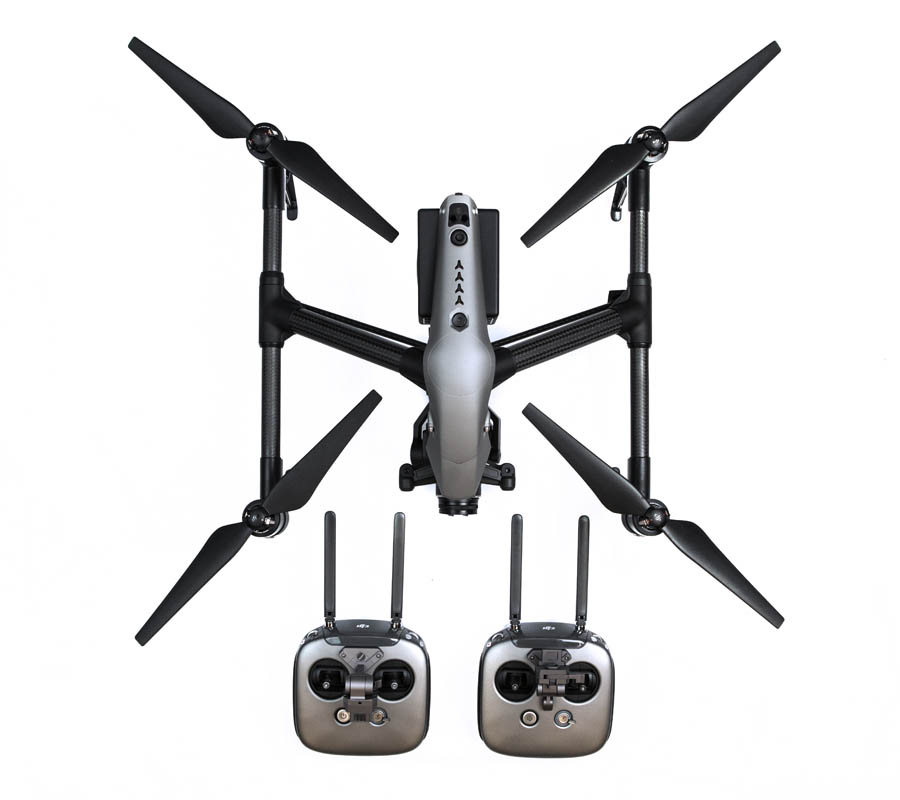 We have licensed drone pilots who enjoy nothing more than taking to the skies. If you need beauty shots of a building or area, nothing looks cooler than a high-speed fly over. It can capture high-quality video and photographs. Our drone is a blast to fly, and can make anything look awesome!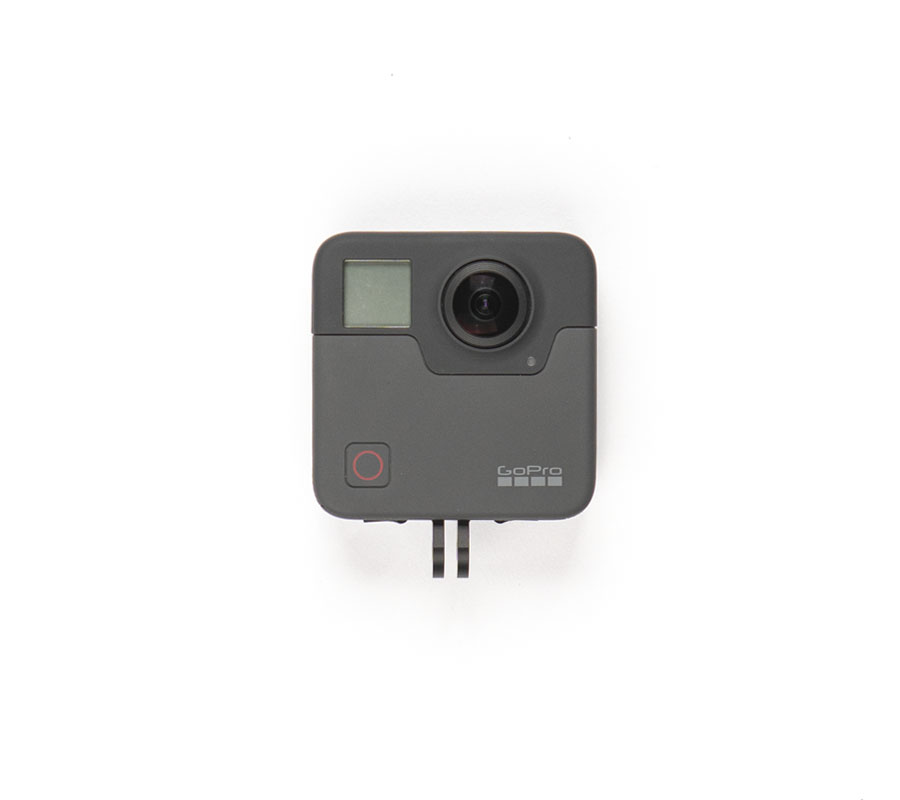 The Fusion 360 is one of our favorite pieces of gear. It's most notable upgrades to the previous system are that it can give our clients a live preview of their 360 video or image and that it saves hours of post production time by automatically stitching the final file in camera.
Our new HD client preview monitor can take a bullet! Also, it is great for our clients to view each and every shot while we are out on a video shoot. We use it in combination with our Teradek Bolt wireless system so that it displays exactly what we are shooting at any given time. That means, if clients see something they would like tweaked, we can adjust or do another take and get it just right.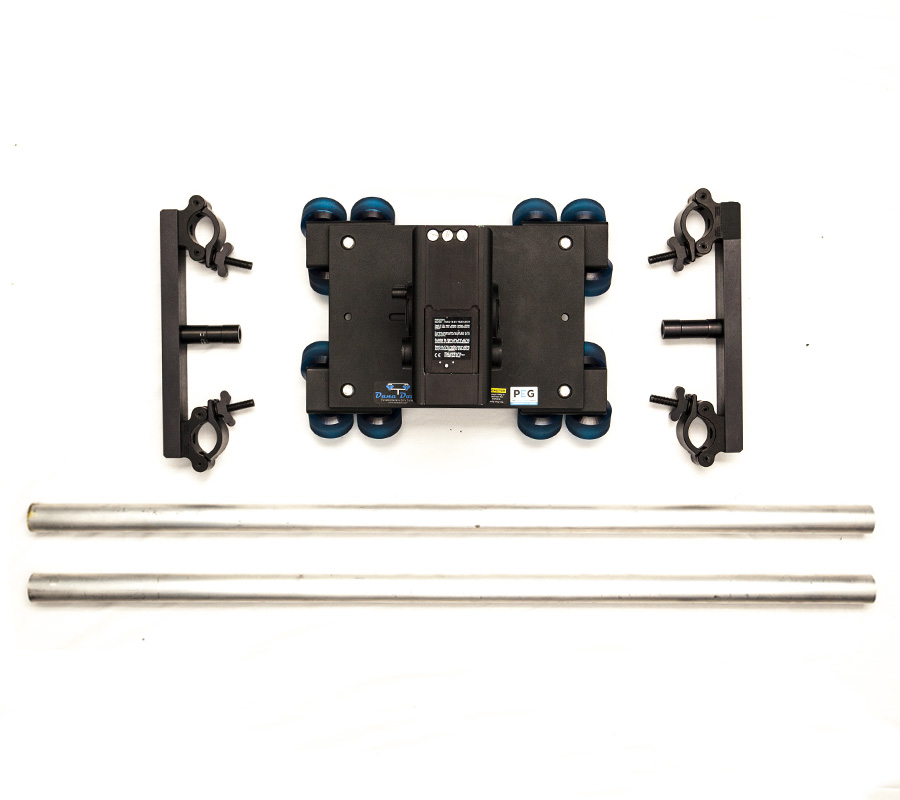 We use our Dana Dolly in combination with our cinema cameras to get awesome moving looks at an otherwise stationary shot. If we feel like a shot could use some subtle motion, you will most likely see us using the Dana Dolly. It does well in almost every scenario where motion is desired, but our favorite use of the Dana Dolly is product shots.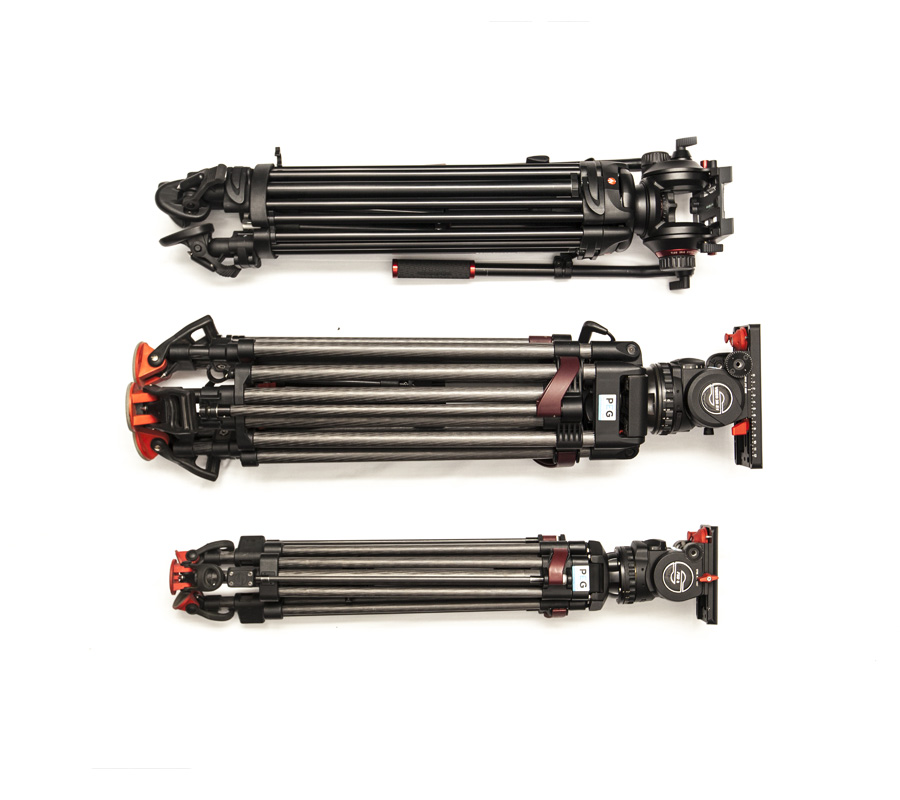 We use Sachtler tripods on nearly every video shoot we do, because we love them! Our Video 20 S1 is amazing. It provides smooth motion with variable resistances and is perfect for long range shooting.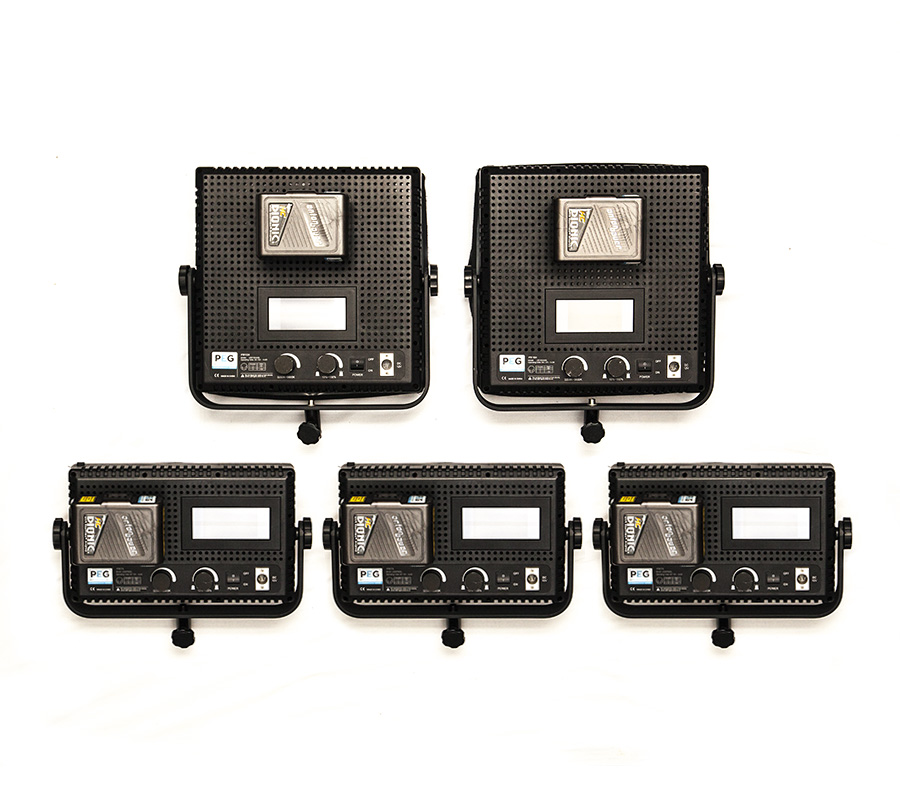 These are lights! But not just any lights. We can use their controls to match the color temperature of any room we are shooting in. They allow us to be versatile and shoot in any number of indoor locations without ever worrying about uneven lighting. Any time you see behind the scenes shots of us on video shoots, you see these lights as well. They are a staple on our shoots.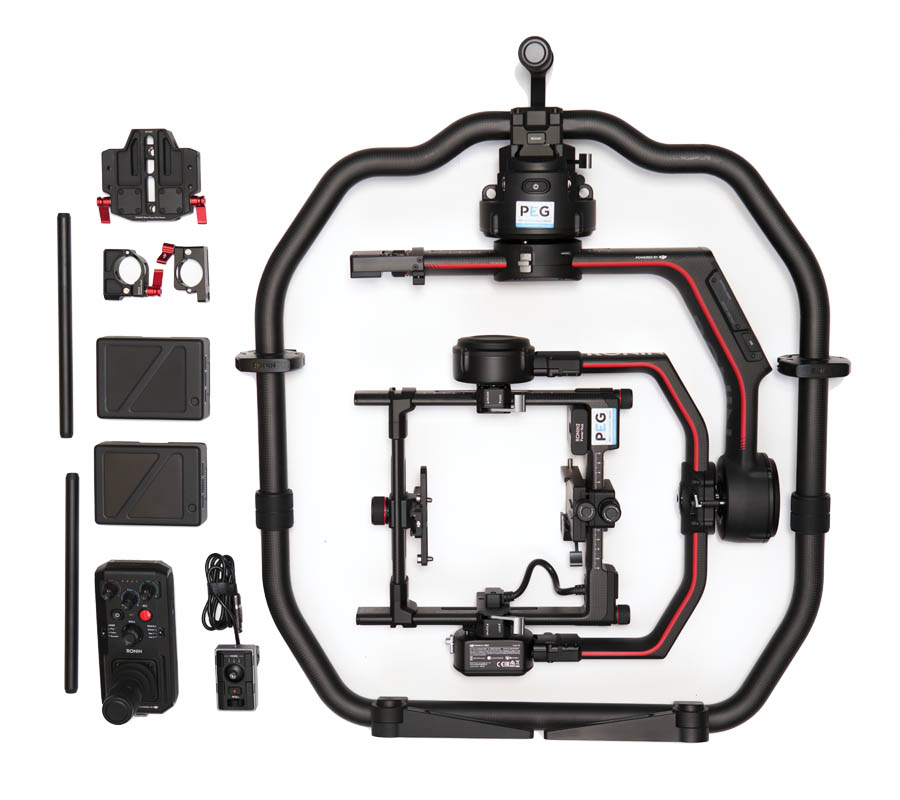 For those times when we need cinema-quality, smooth motion shots, we love the DJI Ronin 2. This stabilizer is a lot to look at, but the important thing is that we can mount any of our cinema style cameras to it and get some amazing beauty shots. This system is perfect for showing off your space, while keeping the shots exciting with smooth motion.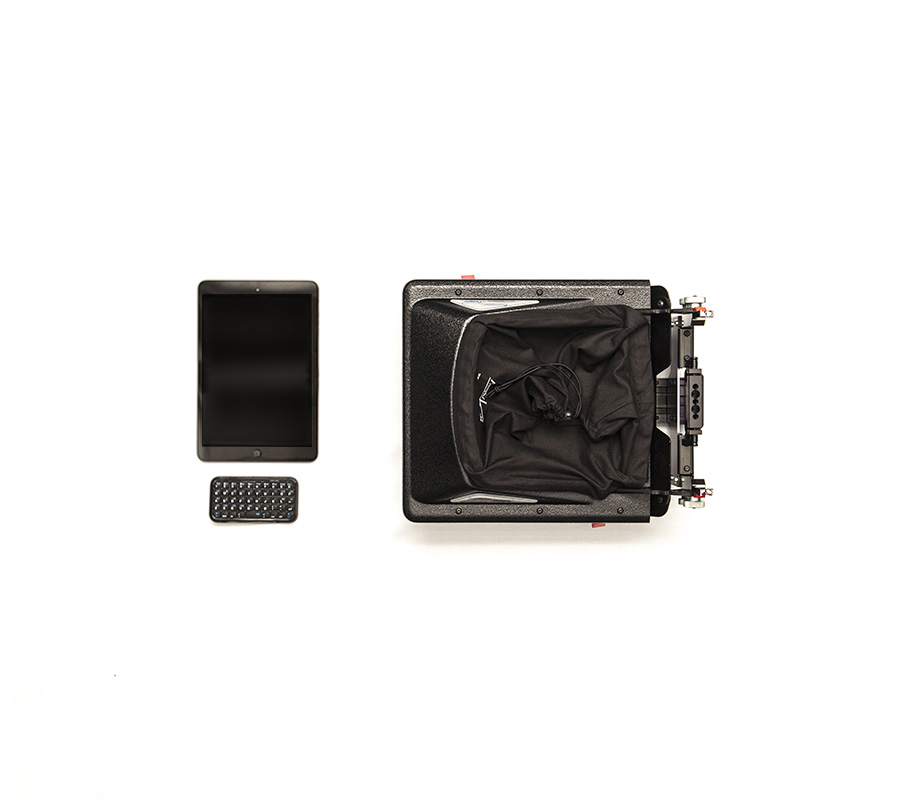 Our wireless teleprompter system is perfect for longer, monologue-style videos, especially because sometimes the script is just too long to memorize! Our prompter mounts to the front of our camera and uses treated glass to display the the script to the on-camera talent.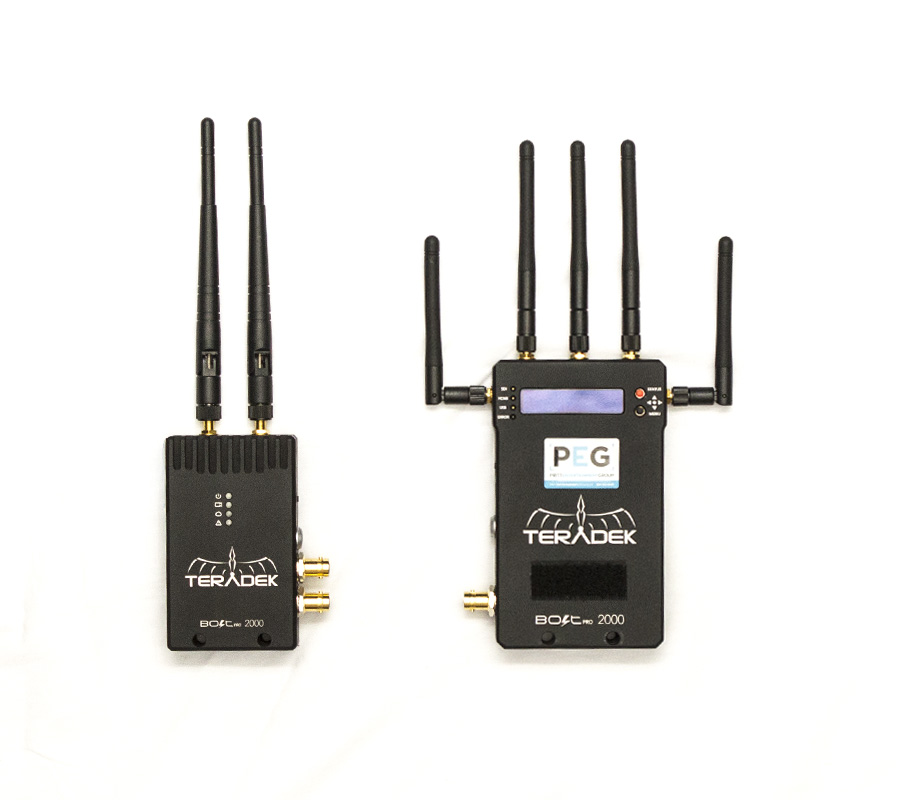 Our wireless system is amazing for any live event. It has a range of 2,000 feet, allowing us to get right in the action without the worry of cables being in the way. The Bolt is also great for those high end video shoots where you need to be totally sure that the shot looks the way you want it. It can send whatever our camera is shooting to an HD monitor for your viewing pleasure.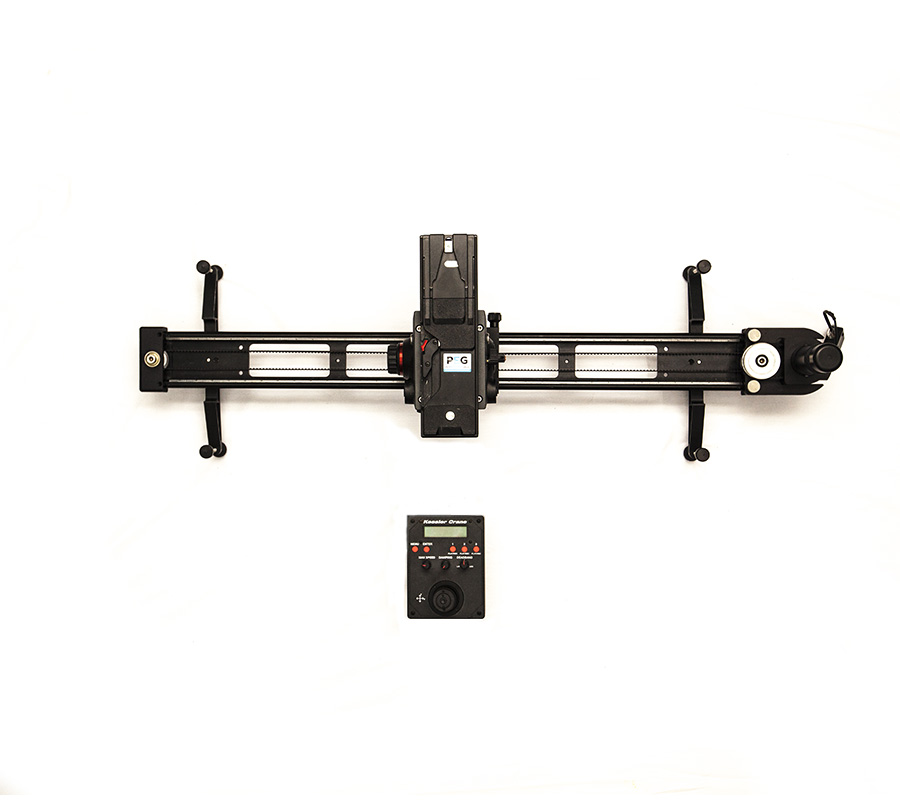 Our motorized slider is awesome for fixed speed movement. Sometimes we need multiple shots at the exact same speed and distance from the subject. We use the Kessler Crane motorized slider to accomplish those shots and for many other purposes. The slider features pre-programmable movements, which allows us to record a movement and play it back as many times as we need to.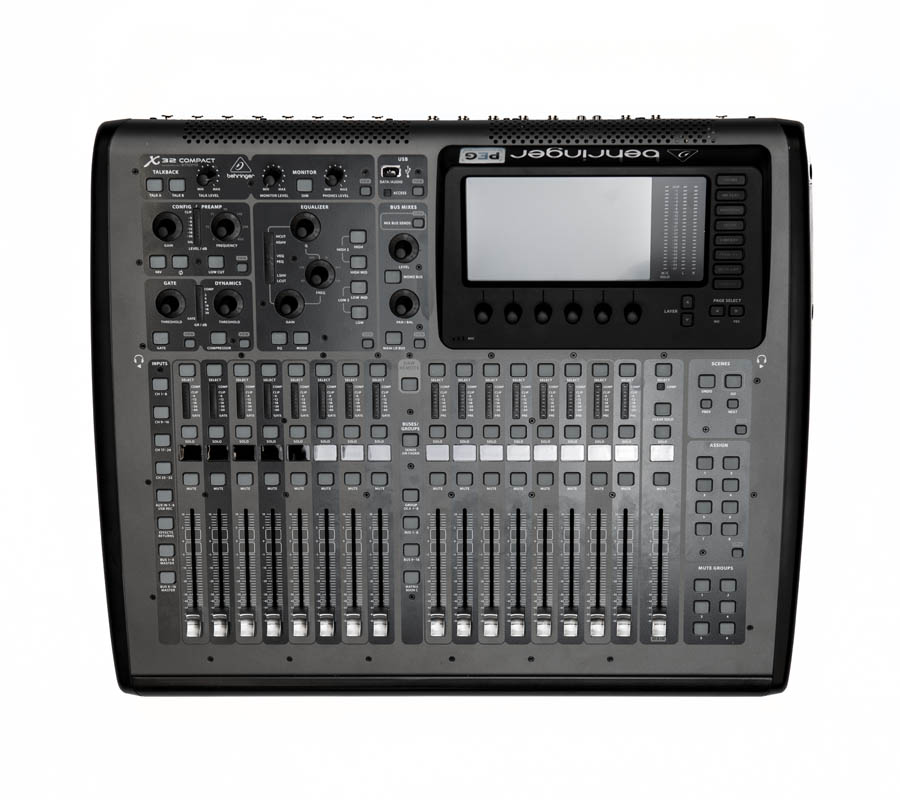 Our Behringer X32 soundboard is digital, it's compact and it's the perfect option for live events. It not only allows us to save custom profiles and setups for individual productions and venues, but it's smaller size allows us the flexibility to travel and produce events with the highest-quality sound all over the country.
The Easyrig Vario 5 with the added Serene Arm is always paired with our DJI Ronin 2, but can also come in handy on very long handheld video shoots. This rig uses a system of springs and pulleys to make a 40+lb camera setup feel like it weighs absolutely nothing.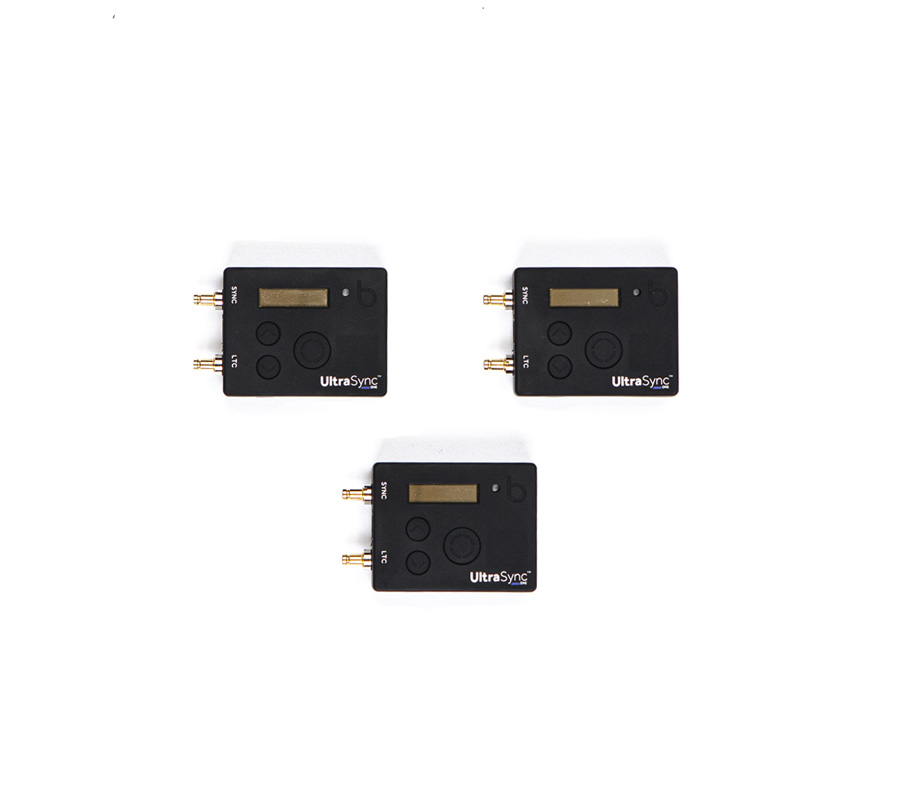 Our Ultrasync ONE Timecode Lockers are a lifesaver on multi-camera shoots. Timecode allows us to sync audio and video in post production in an instant. These little guys send wireless timecode between our recording systems and boast an incredible 24-hour battery life.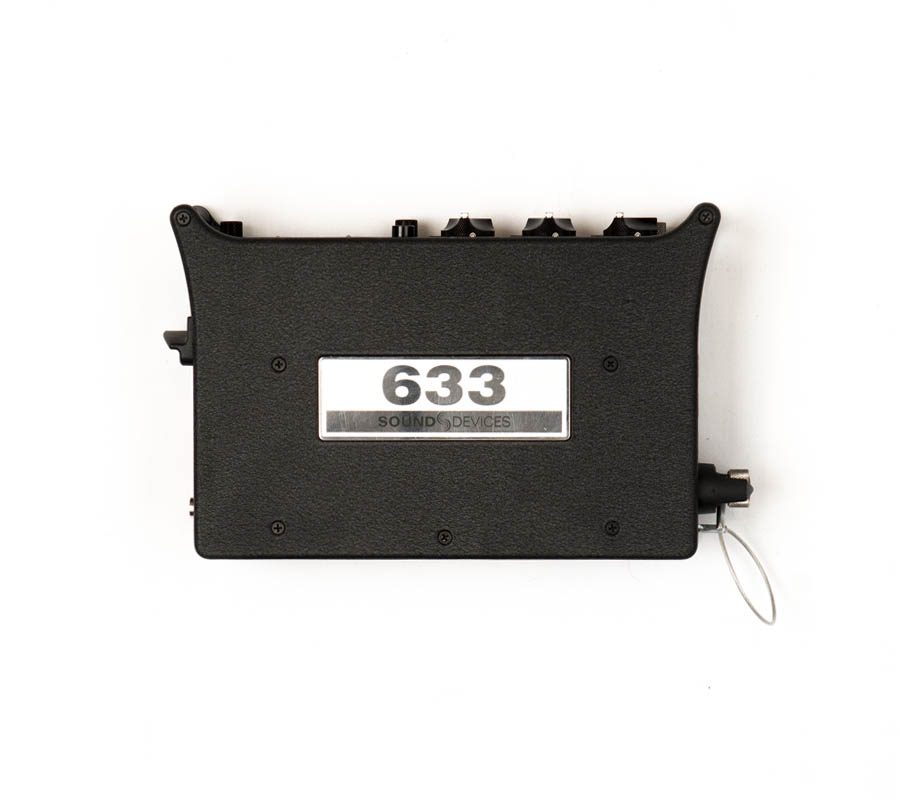 The Sound Devices 633 is an incredibly powerful audio recording device capable of recording up to eight tracks simultaneously. It is compact and easy to use on the move, which makes it nice for run and gun style video shoots.